High-end Silverware What to Look For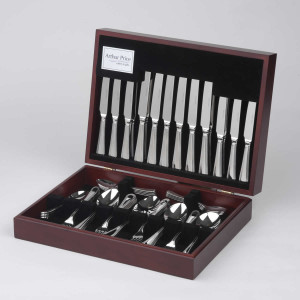 Household silver or SILVERWARE includes tableware, cutlery and other household items made of sterling silver. Sterling silver is an alloy of silver containing 92.5% by mass of silver and 7.5% by mass of other metals, usually copper. The sterling silver standard has a minimum millesimal fineness of 925.
Fine silver, for example 99.9% pure silver, is generally too soft for producing functional objects; therefore, the silver is usually alloyed with copper to give it strength while preserving the ductility and beauty of the precious metal.
Silver requires a good deal of care, as it tarnishes and must be hand polished, since careless or machine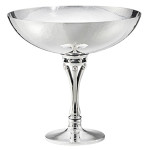 polishing ruins the patina and can completely erode the silver layer. Used pieces are expected to have minor scratches and tiny "dings" from use. Anything worse than this will cause the value to fall significantly, the potential buyer may prefer that you NOT attempt to polish the flatware. DO NOT use chemical dips to try to remove tarnish.
A piece of flatware's pattern and maker are generally more important than its age. Some patterns were meant to mimic the styles of earlier eras or places—Louis XIV-inspired patterns, evoking the opulent grandeur of 17th- and 18th-century France, are particularly common. 
If you are located in Southern Arizona and need information or considering on selling your high-end Silverware, please contact us or come to Sedona AZ for a visit and speak with us in person.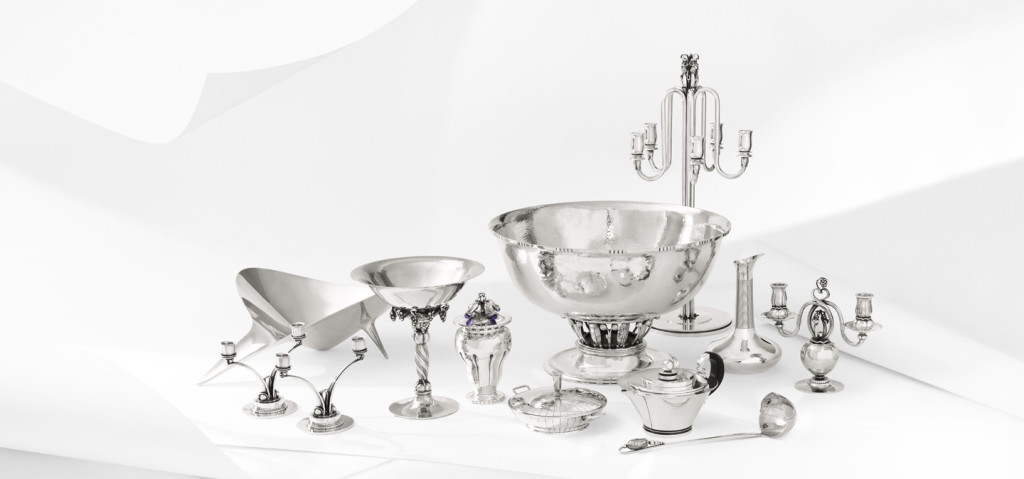 List of high-end silverware designers:
ARTHUR PRICE OF ENGLAND - since 1902

CHRISTOFLE - based in France since 1830

GEORG JENSEN - since 1904

GORHAM STERLING SILVER FLATWARE

GRACIOUS STYLE - since 1999

HAMILTON & INCHES LIFETIME

REED & BARTON - since 1824

RICCI SILVERSMITHS

ROBBE & BERKING - since 1874

STEFANO RICCI

THEO FENNELL - since 1952

WAYFAIR