Sedona Arizona Estate Jewelry Consignment
At Sedona Antiques and Jewelry, we are proud to help people like you sell their high end estate jewelry in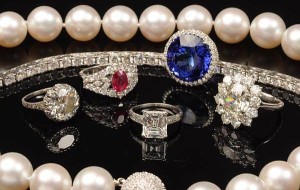 the Sedona, Prescott, Paradise Valley, Scottsdale, Flagstaff area and beyond. Thanks to over twenty years of experience in the jewelry business, you too can get the assistance you need to sell items you no longer want to posses.
We research each item carefully and provide accurate descriptions of quality and condition, we also provide you through our network an opportunity to access a multitude of interested buyers, through online and offline sources, all of whom are willing to pay fair value.
How long does it take?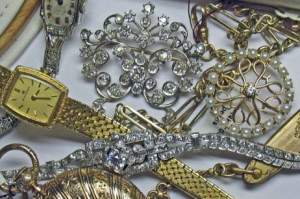 It's difficult to predict the exact date when a piece will sell -- important factors, including time of year, price range and uniqueness of the piece all play a role.
Long-term consignment can take between two to twelve months; this is for owners who wish to realize the highest possible price by locating the best possible buyers, in a very secure way.
Quick sale is usually two days to one week; we sell to the best buyers in the gemstone, jewelry, and precious metal trades, unfortunately you will receive a lower price for your items sell this way.
The process begins with consultation - a discussion of your jewelry, what it is and is not. Is it quality? Is it hot? We consider all of your feelings as a potential seller, and understand the sentimental value of such personal possessions.
The price for an item is established with the owner before it is accepted for sale, as well as the commission. This price is based on the quality, condition, and in some instances the background. Our pricing structure benefits both buyer and seller; it is less than what would be offered in a retail store, but more than the gemstone or jewelry wholesalers will pay, which they buy for the re-sale market.
If we do decide on consignment, your item is held in our secure insured facility for an agreed consignment term, at a set price and commission percentage, payable to the owner as soon as it is sold.
You can call and set an appointment or just stop by for an evaluation, we are looking forward to speaking with you.