Prescott Arizona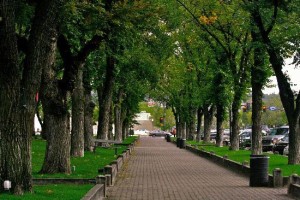 My fondest memory of Prescott Arizona was during the early 1970's, when I would go to the Yavapai County Court House Park and help my brother shine shoes. I also remember the view of Thumb Butte through my grandmothers living room window, it was really nice when it snowed. 
Prescott is full of western history especially when it comes to Native American jewelry. My grandmother who was a grammar school teacher in Prescott use to collect beautiful Native American Jewelry and artifacts. One of her most prized possessions was a Squash Blossom necklace that was made from melted down silver dollars; wish that piece was in my collection.
I really enjoy driving from Sedona AZ to Prescott AZ to meet some really unique people; these individuals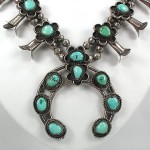 have some of the best Native American Jewelry collections I have ever seen. I really get excited when they are interested in selling some of their unique collection, because that is what we do, buy great jewelry.
There is a lot of forged/faked Indian jewelry online, particularly Zuni and Navajo, so be careful and buy from a professional who has been in business for at least 3 years.
Native American Jewelry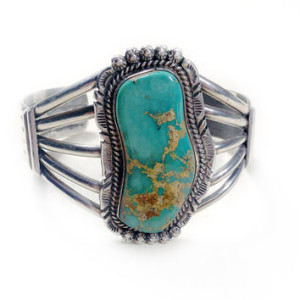 Native American jewelry refers to items of personal adornment, whether for personal use, sale or as art; examples of which might include necklaces, earrings, bracelets, rings and pins, as well as ketohs, wampum, and labrets, made by one of the Indigenous peoples of the United States. Native American jewelry normally reflects the cultural diversity and history of its makers, but tribal groups have often borrowed and copied designs and methods from other, neighboring tribes or nations with which they had trade, and this practice continues today. Native American tribes continue to develop distinct aesthetics rooted in their personal artistic visions and cultural traditions. Artists may create jewelry for adornment, ceremonies, and display, or for sale or trade. Lois Sherr Dubin writes, "in the absence of written languages, adornment became an important element of Indian communication, conveying many levels of information." Later, jewelry and personal adornment "...signaled resistance to assimilation. It remains a major statement of tribal and individual identity. wikipedia