I often get people in my store that do not know if their jewelry is Antique Jewelry or Vintage Jewelry, here are the differences.
Vintage Jewelry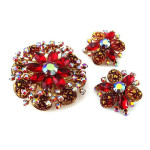 Less than one hundred years old, this includes the glamorous Retro Era of the 1940's. Vintage Jewelry was made after the 1920's, other years include 1950's, 1960's and 1980's.
Antique Jewelry
Antique is more than one hundred years old, there are several Era's when it comes to this type of jewelry; also referred to as Estate Jewelry. Here is a quick bullet point list of Era classifications.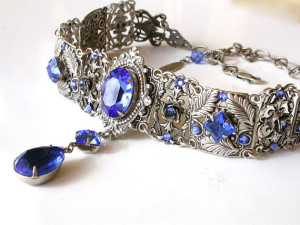 • Georgian Era – 1714 thru 1837
• Early Romantic Victorian – 1837 thru 1850
• Grand Mid-Victorian – 1860 thru 1880
• Late Aesthetic Victorian – 1885 thru 1990
• Arts & crafts Movement – 1894 thru 1923
• Art Nouveau Jewelry – 1895 thru 1915
• Edwardian Era – 1901 thru 1910
• Art Deco Style - 1920 thru 1935
The Art Deco Style does mesh into the Vintage Jewelry Era and soon will be Antique Jewelry starting in 2020.
More information on Vintage & Antique Jewelry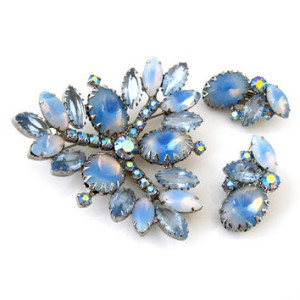 Just because a piece of jewelry looks old, is older or used does not make it Vintage or Antique, nothing crafted after 1989 is vintage jewelry and definitely not antique.
If you are contemplating on parting with your jewelry, sell to a professional jeweler or consignment company. Sedona Antiques & Jewelry are both a professional jeweler and an Antique & Vintage jewelry Consignment Company located in Sedona Arizona.