Vintage & Antique Jewelry Sedona AZ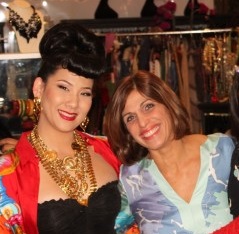 I recently conducted a little research, looking into how many reality shows focus a good part of their content on vintage or antique jewelry. What I found was, out of 41 possible candidates, none really focus on antique or vintage jewelry, at least not a large portion of their airtime.
This one show caught my attention, Doris Raymond's TV reality show on the Smithsonian channel "LA Frock Stars" owner of The Way We Wore, a boutique on La Brea in Los Angeles. One individual really stood out to me, "SHELLY LYN" misses "No such thing as class, always sass." Let me tell you, this girl know how to wear some vintage jewelry, beautiful gold and pearls worn with vintage clothes that have these vibrant patterns of colors, as you can see in the photo.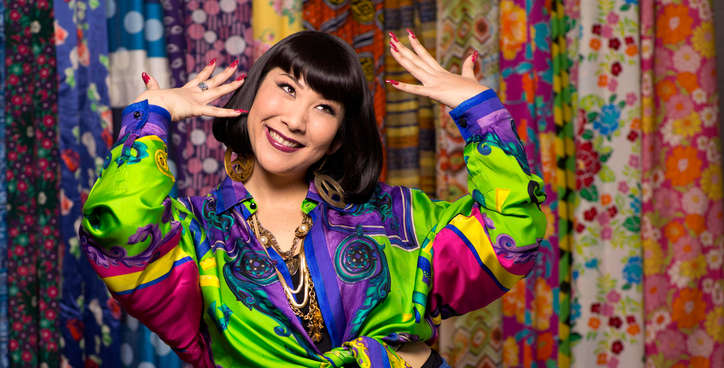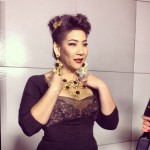 Thanks to shows like LA Frock Stars and others like it, there is a new surge of interest in vintage and antique jewelry; more people are visiting our store in Sedona Arizona; most are looking for a specific piece and others are interested in the history.
When you find it time to sell your vintage or antique jewelry, give us a visit, we are both a professional jeweler and a consignment service. Get the best price for you quality piece through consignment, take the time, its well worth it.
We sell unique vintage and antique jewelry in Sedona, AZ
• Native American Jewelry
• Victorian Jewelry
• Retro Jewelry
• New Jewelry
• Antique Jewelry
We do specialize in Vintage and Antique jewelry consignment, see our online auction via EBAY.
 Vintage Jewelry Shelly Lyn LA Frock Stars
Bombshell Shelly Lyn LA Frock Stars
Here is a great video clip of Shelly Lyn on Frock Stars trying on a glamorous 1980's Venetian, inspired by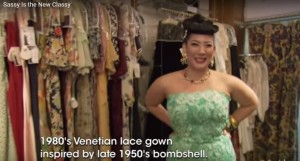 late 1950's bombshell dress, all I can say is, a bombshell dress for a bombshell woman! There should be an episode where they spend a little more time on jewelry, of course with Shelly Lyn, I am little bias.  I want to know when the Shelly Lyn Vintage calendar is coming out, I'm sure there are a lot of people that would buy one, I will.