Finding Jewelry in Sedona AZ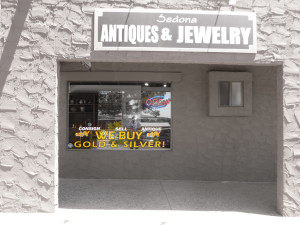 One thing about owning a Jewelry store in Sedona AZ, you never know what will come through the door. What I am talking about, is our wonderful, eclectic and always friendly population that resides here in Sedona and the surrounding areas; I have just about every style and era of jewelry.
Sedona Antiques & Jewelry is an Estate sales, Jewelry consignment and Jeweler with over 20 years of experience in the Jewelry and Antique business. When it comes to selling your most prized or sentimental possessions, I always suggest seeking out an experienced individual that has a track record.
We have clients from all over the southern Arizona area, from Sedona, Flagstaff, Prescott, Scottsdale and the Paradise Valley area. 
We sell antique, new & used vintage, modern and Native American jewelry. We are also an experienced full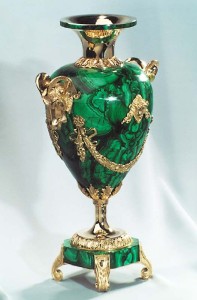 service estate sales service, with access to a network of both online, offline and auction buyers, which in turn provides our clients access to a worldwide market.
You can stop in to our Sedona AZ location or contact use via email or telephone to set up an appointment, or just stop in for a visit and get to Google Plus and browse our inventory.
When taking time for the jewelry consignment, antique consignment and estate sale process to work, in my experience has received a higher price for items than a quick liquidation sale, I understand when life presents unexpected situations; when money is needed immediately.
We like to approach our clients with a low pressure environment, please take your time and don't make a hasty decision, this way you will have a positive and profitable experience.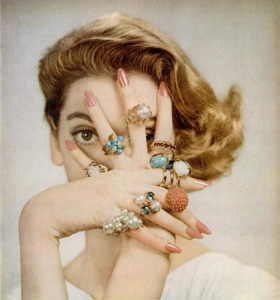 Vintage & Antique Eras of Jewelry in Sedona AZ
• Victorian Era
• Art Deco Era
• Art Nouveau Era
• Edwardian Era
• Retro Era
• Modern Era
 Styles of Jewelry found in Sedona AZ
• Native American Jewelry
• Rings
• Necklaces
• Bracelets
• Brooch
• Cufflinks
• Gold
• Silver
• Platinum
• Gem Stones
• Diamonds
Vintage Jewelry Trends for 2015
 I know in the fashion world, Jewelry trends are recycled every twenty years. There is a new generation of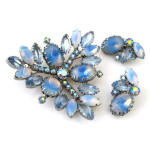 jewelry lovers that have discovered the beauty and elegance of antique, vintage, and vintage-inspired designs.
You know what they say, what's old feels new again when it comes to jewelry.
Several of the old styles are now popular today, some examples are, cluster rings, statement pendants, cocktail rings, different color gemstone engagement ring and very fine artistic detailing.
Jewelry Stores in Sedona AZ
Jewelry stores come in all shapes and sizes when we are taking about Sedona, some are jewelry stores and art galleries. You can find world class jewelry here, and some very nice vintage era pieces. Native American jewelry can also be found from high end to silver and gold custom pieces, squash blossom necklaces come to mind. 
Our jewelry store offers several services, jewelry consignment and we buy gold,silver, diamonds, antiques and jewelry. We often have new and used authentic vintage jewelry on display and for sale, we also display modern and Native American jewelry.
When walking around Sedona you will pass all types of art and jewelry stores, stop in for a visit, you will always get a warn welcome from the owners or staff. On winter days we often have a fire going and hot tea for your comfort.
Getting around Sedona is a snap, just take you time and enjoy the wonderful shops and views, but don't forget to visit the local jewelry stores to bring home something very special and unique.