Sedona Film Festival 2016
When I think about film festivals, of course I am focusing on the jewelry the celebrities are wearing. Well it is that time again for the Sedona Film Festival 2016. Sedona might not have the A list celebs like Cannes in France, what we do have is some of the most talented people in the industry coming here for a visit, also some who live right here in Sedona AZ.
People tend not to get really dressed up for this festival but it does bring out some very unique jewelry worn by some very cool people. I love to see both vintage and modern Native American Indian jewelry being worn by people of all ages, both men and woman.
Sedona Jewelry News Jan 29 2016
Gold, Platinum and Silver Price Predictions for '16 By Michelle Graff
Gold prices are to remain relatively low, helping gold jewelry, particularly yellow gold, continue to make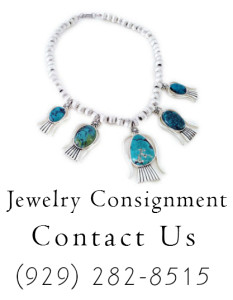 waves in both fashion and bridal. This 18-karat yellow gold "Lamella" wedding set, comprised of three separate rings, is by Pratima Design.
New York–Thomson Reuters GFMS has lowered its outlook on precious metal prices for 2016, with gold, platinum and silver all expected to take a dive due to a myriad of factors worldwide.
Last week, Erica Rannestad, senior commodities analyst for Thomson Reuters GFMS, shared her firm's forecasts for the year in an interview with National Jeweler. Read more…
Meet Christina Soubli BY JEWELLERY MONTHLY
Christina Soubli is a fine jewelry artist based in Athens, Greece. Her vision is to create impeccably crafted unique jewelry pieces that enhance women's femininity and unveil the beauty inside them.
Born in a family of traditional jewelers, Christina learned to appreciate classical forms and precious materials. But her creative mind and restless personality made her want to explore jewel-making further. During her studies at Central Saint Martin's College of Art and Design she experimented a lot with different materials, shapes and techniques. Her creative journey and exploration led her to realize one thing: Her persistent love for classical forms and her urge to interpret them in a new unconventional way. Read more…
Sedona Jewelry News Jan 29 2016
Live From VicenzaOro 2016: Roberto Coin's 5 New Jewelry Collections By Jennifer Heebner
There's no rest for the weary, or for Roberto Coin, considering the Italian jewelry designer's five new jewelry collections unveiled at the January edition of the VicenzaOro jewelry fairs. His newest works arrived just in time for the show, so specific pricing was not available for each piece shown below, nor were professional images. Still, considering how directional a brand Coin is, it behooves us to take a gander at what was available at press time and what will be trending in 2016. Read more…