Sedona Jewelry Store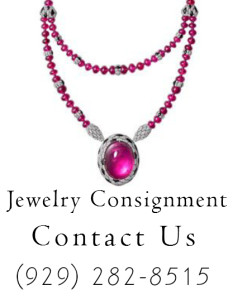 When I first started working with my friend in his Sedona Jewelry Store and Antique business, my only experience was selling collectibles and jewelry online through Ebay; but I was not involved in the research like I am today. When it comes to jewelry there are hundreds of factors that goes' into the history of specific pieces. By just looking at one factor like age can send you down a path of several months and in some cases years of research, depending if you are selling a piece of jewelry or just researching it for your own personal or professional information.
Age of Jewelry
The age of jewelry goes back 100,000+ years to the Neolithic period, found in a cave in present day Morocco,
this is as old as present man can find. This is the earliest time we know of when people began wearing cloths and accessorizing with the elements that surrounded them, as time went on trade started to spread different materials and elements around the globe. Jewelry was mad out of everything from shells, animal parts, human bones, hair and stones, such as Obsidian. It is not too often we deal in this era of jewelry in our Sedona Jewelry Store, you can be assured, when a fine necklace from this time period is added to our inventory, it will be treated with the utmost care and security.
Origin of Jewelry Around the World
During the world's millennia of advancements, development of early jewelry can be divided across three vast ancient civilizations, starting with Egypt then India and followed by China. With several thousands of years working in the production of jewelry, Egypt and Mesopotamia set the standards in metallurgy, collecting gems, and manufacturing glass. This laid a rock solid foundation for the European civilization that succeeded them, which in turn affect fashion designers and trends of today after 4000 years.
However India managed to prefect the art of collecting gold, processing then developed the art of making jewelry earlier than any other group within their environment. During the age of discovery, India became one of the top destinations for trade. Meanwhile on the other side of the planet, China became a leading force in the arts and spread all across Asia with much influence, in some cases beyond. The pieces that have passed through our inventory usually are gold medallions with nature scenes and dragons, some recently have the symbol of the Rat with gold bars.
"Jewelry Fact – Art and artifacts have been used for thousands of years in trade, but jewelry has been used as trade for just as long but also unofficially used for currency by governments."
For a few bucks in 1998 you could see the "Treasures of Russia" at the Rio Hotel in Las Vegas, everything from jewelry and furniture to robes were on display. Art exhibit or collateral for a gambling debt? We will never know. LOL
List of Decorative Jewelry Periods
Paleolithic to Roman Jewelry

Medieval Jewelry

Renaissance Jewelry

Baroque Jewelry

Georgian Jewelry

Victorian Jewelry

Art Nouveau Jewelry

Arts & Crafts Jewelry

Edwardian Jewelry

Art Deco Jewelry

Retro Jewelry

Fifties Jewelry

American Jewelry
The Age of Bronze and Iron
When the Neolithic period faded into the Bronze Age the increasing complexity emphasized the social
economic and differentiation of the people at this time. One way for people to discern themselves for others was to wear the most elegant, expensive and largest piece of jewelry one could afford. Status was very important and what one wore expressed that, it is funny how times have not changed in that aspect.
During the rule of the first king's of Mesopotamia, societies and specialization grew very fast at a rate never seen before. This in turn produced a high quality craftsman with advanced techniques refining and designing highly sought after gold jewelry, some techniques going as far back as 2400+ BC. There was one exception, the Egyptians preferred silver over gold at this time.
Jewelry Skipping Ahead
When I think of a time when gold was used as currency and jewelry, it has to be ROME. It's not because I'm Italian, it is how much of it they used and stole from just about everyone on earth at the time, and the gold from that time is still in circulation and of the highest quality.
The Romans adopted the Etruscan exquisite style of art and jewelry, one major influence from the Etruscan's was the use of the most precious stones that could be found, traded or stolen at the time. By connecting the western Asian cultures directly with the Celtic western European cultures, this boosted the Romans trade on a massive scale that triggered a vast exchange of goods between east and west. This lasted until the middle ages and their influence is still seen today.
The Best Era for Gold Jewelry
I truly believe there is no best era; every era was unique, now you can debate on the quality of precious metals and gem stones used during these different times.
When we have clients approach us to purchase their jewelry, we always decide price on when the gold or silver
was refined. Here is an article I just read recently on gold.
"Alchemy 2.0 – Low Energy Nuclear Reactor Creates Gold and Platinum"
The transmutation from lead to gold has been mankind's dream for millennia. Lattice Energy LLC, a company from Chicago, IL, claims to have developed a process for energy production, utilizing a low-energy nuclear reactor (LENR) that, as a byproduct of neutron captures on tungsten, will create a mix of precious metals.
Yes, you read that right, they are making precious metals by using radiation and their dirty little secret they don't talk about is that they produce deadly, very energetic neutrons and gamma radiation. Harvesting the energy from these neutrons produced by fusion is quite difficult. So the more modern the jewelry the higher possibility the gold you are wearing is contaminated with deadly gamma radiation, this is why we are concerned with the age of gold.
Early Native American Indian Jewelry
You could easily fill a 500 page book when it comes to indigenous American jewelry. We could start with the Anasazi and Santa Domingo population, this is when Turquoise was first mined, sometime around 200 BC, but we are not going to cover that era at this time.
It was during the 1850's when Mexican Blacksmiths would trade their silver and silver trinkets for Navajo cattle. During this time the Blacksmiths educated the Navajo in the art of jewelry making with silver, manly with the sand mold process. This led to the Navajo's teaching the Zuni and Hopi in the art of metal jewelry design and manufacturing on a small scale.
Native American Jewelry Design
One of the most popular and well known pieces of Native American Indian Jewelry is the squash blossom necklace, with it recognizable crescent-shaped pendant, traditionally adorned with, shell beads rare Turquoise and later around 1880 round hollow silver beads.
"Quick fact, Hopi woman with squash blossom hairdos signified they were unmarried"
The indigenous people first experienced iron ornaments on the Spanish Conquistadors horses during the 15 and 1600s, in some case these ornaments aka jewelry were captured during fights, they were also traded for food and animals. This jewelry was soon gracing the necks, fingers and waists of the Native American Indian population especially during ceremonies; it was very similar to a currency.
Most early indigenous jewelry was made of bone, stone, hair, shells and other organic material; this is why there is virtually no inventory of these ancient pieces. Native American Indians would adorn their selves in many types of jewelry like, necklaces, belts, chokers, rings, earrings and unique designs incorporating beads and other organic materials into cloths, moccasins ect.
Native American Jewelry
The best Indian jewelry to buy is vintage and antique, there are some very talented modern Native American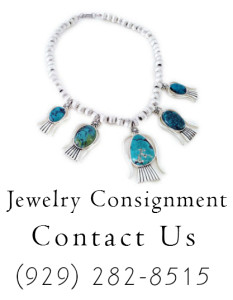 Jewelry designers, make sure you are buying an original piece. The Chinese are manufacturing extremely diluted to 100% fake silver and synthesized liquid turquoise. During the 40, 50 and 60s there were some very fine Indian jewelry made. If you ever inherit, buy or given vintage or antique Native American Jewelry, never ever attempt to polish the piece, this will reduce the value significantly.
Vintage Sweetheart Jewelry
Have you ever heard of Sweetheart Jewelry? Well if you haven't, then here is a little info on these wonderful items. 
Many of the U.S. servicemen who crossed the Atlantic to fight in World War I were teenagers, with no idea of the horrors awaiting them. The brutal realities of the battlefield made the exchange of letters and keepsakes with loved ones back home vitally important to the sanity of these young American soldiers.
These young men initiated the tradition of sending "sweetheart" jewelry back home to their girlfriends, wives, sisters, and mothers. The custom only grew more popular during World War II, when U.S. troops were once again fighting far from home. Some sweetheart jewelry was handcrafted in the trenches, but much of it was machine-made and sold to U.S. soldiers, who then sent it back home.
The women who received these jewelry pieces wore them with pride. It let them feel connected to their loved ones on the other side of the world and also show their patriotism. Collectors Weekly Read more…
Sedona Jewelry Store
If you visit our store Sedona Antiques & Jewelry located in Sedona Arizona, what you will see is a diverse collection of jewelry ranging from new vintage jewelry never worn to high quality gold and silver antique jewelry, we also deal in high quality Native American Jewelry and some modern jewelry designer we know us quality precious metals.