We Buy Gold and Silver 
A Local Jeweler You Can Trust
Rafael has been in the jewelry business for over 20+ years, even as a 14 year old boy he was working as an apprentice for a local jeweler in his area .
When selling your jewelry, in my personal experience, always seek out a business or individual with experience and a track record. We have been located in Sedona AZ for five years, four in our current location on Soldiers Pass downtown Sedona Arizona.
As far as jewelry buyers go here in Sedona, we are the top purchasers of gold, silver, jewelry and high end antiques in Yavapai County and the surrounding areas. We buy gold and silver in volume, scrap jewelry, bullion, diamonds, precious metals and numismatic, if your jewelry or precious metals are something we are looking for, you will receive payment the same day. We also provide private and secure consultations, so stop in for a visit or set up an appointment.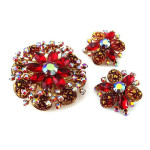 Consignment is a way to receive a higher price for you items, rather than selling them through a quick sale. With consignment, your items will be sold through our network of buyers both online and offline buyers, if your item is of exceptional value, we will consider several auction outlets throughout the US that we do business with. Contact us for a consignment consultation and price estimate.
Items We Are Looking For
We buy gold & silver, vintage jewelry, antique jewelry, Alexandrite, Sapphires, Ruby, Tanzanite, Ruby, Emerald, Turquoise and we also by diamonds of all sizes and shapes.
Coins are a large part of our online and local sales; we deal in gold and silver coins from all eras and regions.
Gold Coins
• Australia Gold Nugget, Lunar Series 1 & 2,
• Austria Vienna Philharmonic
• Canada Maple Leaf
• China Gold Panda
• France Napoleon
• Israel Jerusalem of Gold
• Kazakhstan Golden Irbis
• Malaysia Kijang Emas
• Mexico Libertad, Centenario (50 Pesos)
• Poland Bene Merentibus, Orzel bielik
• Russia George the victorious
• South Africa Krugerrand
• Switzerland Vreneli
• Ukraine Archangel Michael
• United Kingdom Sovereign, Britannia,
• United States Gold Eagle, American Buffalo
• Double Eagle
• USSR Chervonets
Other Items We Buy
• Timepieces, Patek Phillippe, Rolex, Breitling and others
• Ring
• Necklace
• Bracelet
• Earrings
• Broach
• Jewelry Sets
• Estate jewelry
• Estate Art
• High end Antiques
Diamonds
Sedona Antiques & Jewelry specializes buying and selling diamonds, whether they are loose or in a mount; we are always on the lookout for that special piece. When you have a network of buyers like we do, you get many requests for specific stones, the more unique it is the better.
Diamond consignment sales as I mentioned above, is a way to receive the highest price for your items. We can accommodate a quick sale but you will receive a lower price this way, if you have a few extra weeks, try consignment.
The majority of our clients prefer a private consultation when making a decision about selling some of their most personal and intimate possessions. We respect your privacy and make every effort to ensure it stays that way, private. Please contact us any time to make an appointment.
Estate Jewelry Seller & Buyer
Estate jewelry is sometimes referred to as used jewelry, old jewelry or antique jewelry. Sedona Antiques &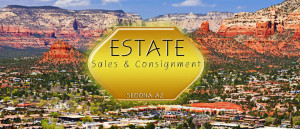 Jewelry offers a full service estate sales service. Here's a quick explanations of how we operate. We inventory and sell all of your estate items excluding the actual house, if you are looking to sell specific items, we can help with that as well.
This is done through our online and offline network of buyers we have longtime relationships with, depending on several factors, this will determine the price you will receive. Consignment is recommended due to receiving a higher price; we will also purchase items outright from our clients.
You will have peace of mind knowing you are dealing with a seasoned experienced estate sale dealer, thorough examination is conducted on every item we inventory, nothing starts until all parties are in agreement and everything is transparent.
Silver Native American Jewelry
We buy gold & silver in all types, from high-end squash blossom necklaces made form melted down silver pre-1965 dollars to scrap jewelry and coins. If you are in possession of pre-1965 silver US coins, come on in if you are looking to sell your silver collection.
Silver Native American Jewelry is not all made the same; some are mass produced and are of poor quality & design, others are made by very talented designers and old school craftsmen. What we like to deal in is the real thing, vintage, new high-end and antique pieces, the rules apply the same for Native American Jewelry, pre 1920s is vintage jewelry and post 1920s is antique jewelry or sometimes museum quality in rare instances.
Turquoise gemstones are not all the same either, there are very rare and precious stones, also low quality or fakes being sold in today's market.
Here is a list of Turquoise Types
• Sleeping Beauty Turquoise – These are the most prized and sought-after stones, most trademarked by the Zachery process. 
• Stabilized Turquoise
• African Turquoise
• Chalk Turquoise
• White Turquoise
• Yellow Turquoise
• Howlite & Mountain (Jade)
Stop in for a visit if you are in Sedona AZ, we are open Monday through Saturday or call for an appointment, I am looking forward to speaking with you.
Rafael Jelozian