Sedona AZ Jewelry Consignment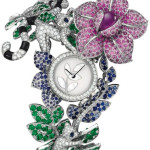 When buying or selling jewelry, you should always seek out an individual who has a track record in the jewelry business. Sedona Antiques & Jewelry are both a professional jeweler for over 20 years and a seasoned consignment service, with a plethora of channels to receive the best price for your jewelry online and offline.
Jewelry Consignment Sedona AZ 
There is much to learn about old jewelry, like learning the lingo as with any subject, here is a quick cheat sheet.
• Retro: Developed in 1940s and 50s, some favorite gemstones were Large rubies and the use of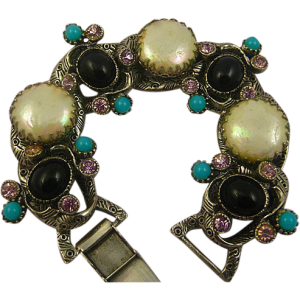 aquamarines. Usually these stones were set in rose gold, as with the Duchess of Windsor.
• Art Nouveau: Made between1890 -1914, beautiful burnished yellow gold, flower motifs, soft enamel colors and the incredible brooches.
• Parure or suite: Necklace, one ring, brooch, 2 bracelets and occasionally a hair ornament or tiara, this is a full set of match jewelry.
• Old mine cut: This is a method of faceting gemstones in nineteenth century, usually diamonds. These diamonds have a twinkle that is not the same as modern stones.
• Millegrain: Popular during the early twentieth century, this is a metal setting for gemstones with tiny raised beads decoration, sometimes used to create an antique look on modern jewelry.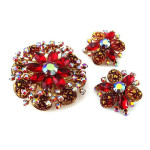 Vintage jewelry comes in all types, costume, custom jewelry early 80s, 70s, 60s, 50s, 40s, 30s, 20s and Native American Jewelry. The Navajo were the first to combine silver and turquoise in their designs.
There was one period that I find to be inspired by the romantic Victorian designed pieces; this would be the "Modern Retro Period" of 1932 – 1949. These pieces were hand crafted lines including patriotic themes, Larger than life proportions, and romantic motifs. The rings of this time were very elegant, with the evolution of old euro cuts to modern brilliant cuts known today.
Buying and Selling Jewelry in Sedona AZ
Buying and selling jewelry in Sedona and surrounding areas have been a very pleasant experience for us,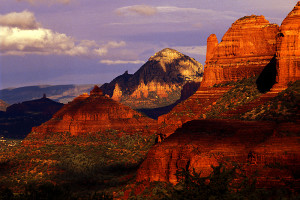 my customers are the best. I have become close friends with some my repeat customers, nothing better than a healthy business relationship, to me this is peace of mind.
Owning a jewelry store and living in Sedona AZ is incredible, this place is a dream come true. From the people, beautiful landscapes and very positive energy, there is no place I would rather be. We are looking forward to your visit, so stop by any time for questions, buying or selling.